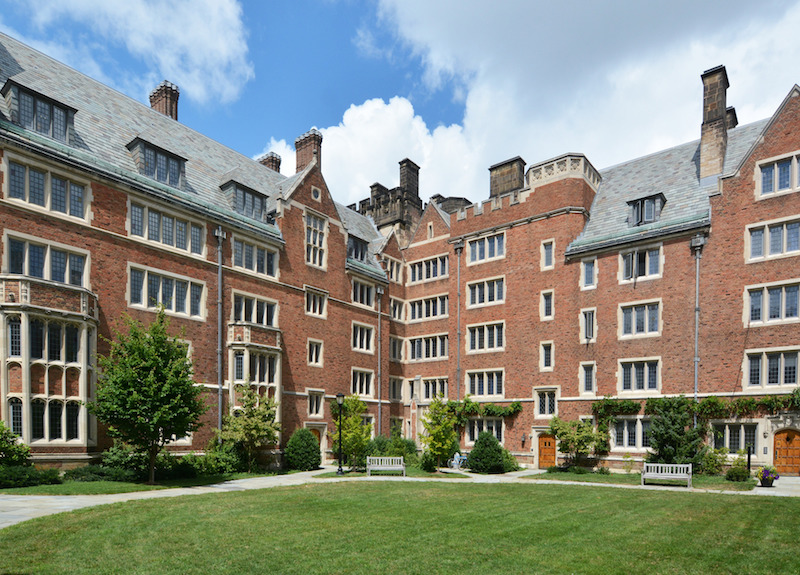 Calhoun College was first established in 1933. Not long ago it underwent a beautiful renovation to make it a truly glorious residential college. Calhoun is one of the smaller residential colleges in size and number of students, but don't let that fool you! Its small size gives it an especially tight-knit community – often called "Hounies" – and Calhoun's central location and top-notch space definitely make it a place to be.
Calhoun's basement has a wide array of facilities, including music practice rooms, a pottery studio, an art studio, a performance cabaret, fitness and weight rooms, a student kitchen, and a digital media room (to name a few). Hounies can also often be found playing pool in the buttery, or cozying up with a good book in Calhoun's own library. And Calhoun's staff go above and beyond the line of duty to make Calhoun even more special, from running extravagant Calhoun-only meals in the dining hall to throwing special events like HounFest or September Soiree.
But by far the best part of Calhoun is the people. A microcosm of Yale, Hounies are involved in everything Yale and New Haven have to offer. Whether leading service trips in New Haven, rocking Yale's halls in music groups, or having fun on the intramural fields, Hounies always find a way to keep busy. This doesn't detract from Calhoun's strong sense of community—for all four undergraduate years, Calhoun is a home away from home. Hounies are fun, friendly, curious, and encouraging, and make a point of looking out for each other and working together. 
That description matches our Head and Dean as well; from knowing and caring about each student, sponsoring great study breaks, to subsidizing tickets to world-class shows and bringing in incredible guests for College Teas, the Head of College and Dean help shape the Calhoun community and its engagement with its complex history and the world outside its gates. 
With so many wonderful people, and such diversity and spirit, how can the college not be awesome? E Pluribus Hounum! Glory to the Mother Houn!